People & Culture
·
Remote (within Europe), Stockholm
Financial Director
We're making a football game
GOALS is our attempt to give football the game it deserves. A fair game, that is a reflection of football, rather than the football industry. We want to make a game that's fun right away, without players having to invest a fortune.
It's a game about winning, but one where victory comes in more forms than simply winning matches. Focus on trick shots, design awesome t-shirts or create an arena that inspires greatness. No two players will be on the same journey.

GOALS is for everyone, like football can and should be. It's for the casuals and the pros. For the players, the managers and the fans. It's for the designers, the audience and the divas. For everyone who loves the game itself or anything surrounding it. GOALS is football.
Welcome to GOALS!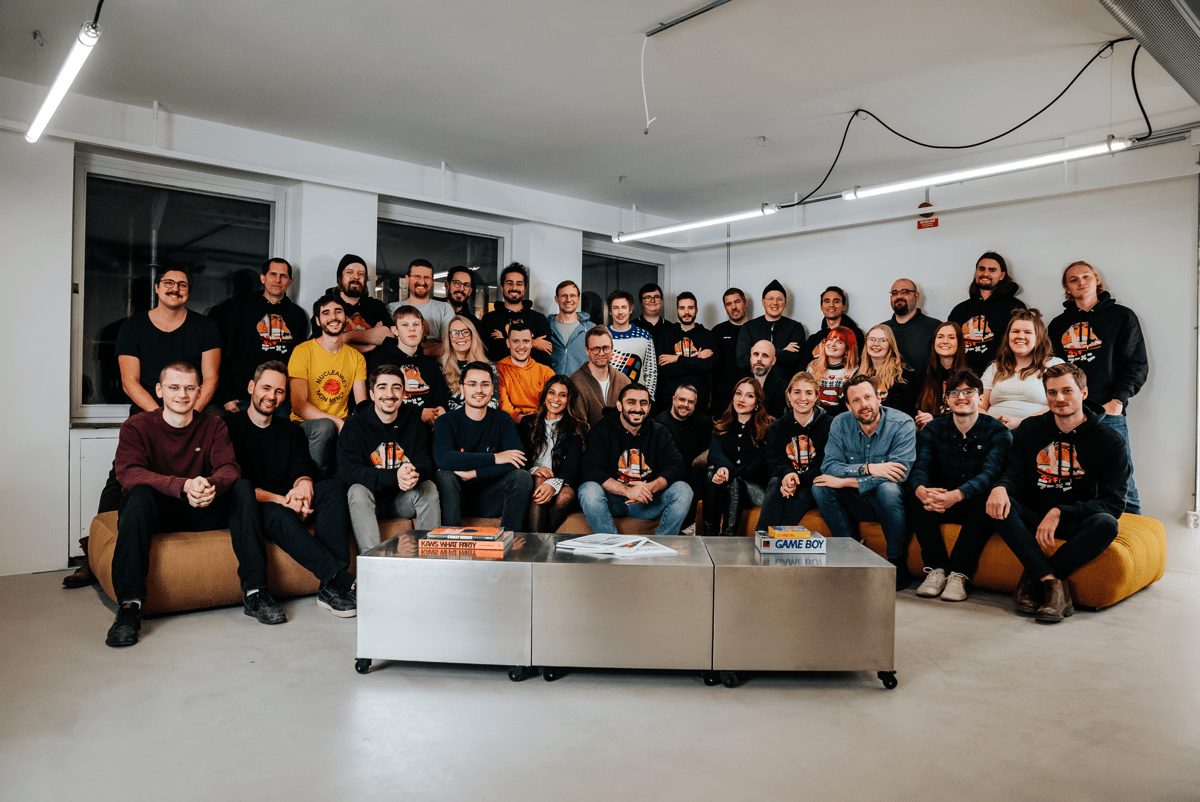 The Financial Director role is a critical function in the business to manage the day-to-day finance operations, including the treasury, budgeting, cash management, forecasting and internal and external financial reporting.
Working closely with the CEO and management team, you will be responsible for the financial model, both for internal budgeting and reporting, as well as a forecasting model for current and potential future investors to analyze the business.
GOALS is a startup and still a small company of about 50 employees growing to 75 in 2024. This role offers a unique blend of high-level strategy and hands-on involvement, providing you with the opportunity to shape our financial future from both a bird's-eye view and up-close in the trenches. If you're a visionary thinker who isn't afraid to roll up your sleeves, we invite you to lead our financial journey and make a tangible impact on our growth.

At GOALS, you will...
Day to day:
Lead the internal financial operations of the business, including oversight of the invoicing, payments & financial process flows, budgeting and internal expense management.
Report to the board and investors on the financial performance of the business.
Maintain and update the financial model and other internal financial reporting tools.
Work collaboratively with the company's (external) accountants to perform financial reconciliations and ensure correct and accurate reporting.
 Strategy:
Work collaboratively with the management team and directors to implement strategic initiatives (cost savings, investing in additional tools), as well as guiding them on financial budgeting and tracking of financial KPI's etc.
Work directly under the CEO on high priority projects to support growth and solve problems across the whole organization.
Have autonomy to identify and dig into areas for improvement, using data-driven analysis as needed, and design a solution.
Investor Relations:
Prepare financial analysis, presentations and other fundraising materials such as pitch decks and operational models as required to facilitate the implementation of a capital raise.
Prepare additional transaction-related materials, including but not limited to process letters, timetables, assistance in term sheet drafting and negotiation and other applicable work streams (eg review and input on drafting of transaction-specific legal agreements).
Ideally you have...
A background in finance and accounting.
Strong analytical and technical skills, particularly in relation to financial modeling and forecasting.
Experience in working with investor reporting.
Proficiency in Swedish financial laws and regulations, with a proven track record of successfully navigating and applying them in a professional context.
Track record of high performance across the various work streams detailed above and ability to context switch between these.
A passion for working data-driven to facilitate your work.
Curiosity and passion for problem-solving, with a strong appetite for growth.
Collaborative working style with strong people-skills and experience working in teams under pressure.
Able to work on multiple projects in parallel, across different functions of the business
Experience from start-ups in the tech sector
About the Employment
The position is permanent and you can work from our Stockholm office, hybrid or fully remote from anywhere in Europe. It is important that you are able to communicate unhindered in verbal/written English.
In addition to opportunities for creative impact and professional growth, working at GOALS has many other benefits like occupational pension, 30 days PTO, flexible work hours, stock options and more. Learn more here.
Application
For this role we would like you to include:

LinkedIn-profile, CV or any other document that showcase your experience
We strongly encourage you to apply even if you don't feel that you tick all the boxes. You just might be exactly what we need, even if we haven't understood it yet. GOALS is still a young company and we change quickly. But one thing that never changes is our conviction that we need a diverse studio environment, filled with different perspectives and skills.
Department

Locations

Remote (within Europe), Stockholm

Remote Work

Optional Remote
About GOALS
We're making a football game. GOALS is for everyone, like football can and should be. It's for the casuals and the pros. For the players, the managers and the fans. It's for the designers, the audience and the divas. For everyone who loves the game itself or anything surrounding it. GOALS is football.
People & Culture
·
Remote (within Europe), Stockholm
Financial Director
Loading application form